Main content starts here, tab to start navigating

Order Now
Slide 1 of 12
Slide 2 of 12
Slide 3 of 12
Slide 4 of 12
Slide 5 of 12
Slide 6 of 12
Slide 7 of 12
Slide 8 of 12
Slide 9 of 12
Slide 10 of 12
Slide 11 of 12
Slide 12 of 12
BBQ Pork Or Fried Wontons – Or Both?
Bursting with flavor thanks to the minced pork, spring onion, and a Chifa blend of Asian and Peruvian spices, try our Char Siu BBQ Pork or order our Fried Wontons with their traditional Peruvian Cantonese dipping sauce.
Mmm…a noodle stir-fry never tasted so good. Traditional Chinese egg noodles with vegetables and your choice of chicken, beef, pork, or shrimp sauteed in a delicious Chifa sauce that combines Chinese and Latin flavors to create an unforgettable fusion.
Vegetarian option available
Influenced by Chinese Wok style fried rice with your choice of beef, chicken, pork, or shrimp is the perfect infusion and flavors.
Vegetarian option available
Kam Lu Wantan, Chijaukay and more…
Our celebrated Chifa classic dishes: Sweet and Sour Kam Lu Wantan, Crispy Chicken Thighs Chijaukay, Roasted Pork with Pineapple Chancho con Tamarindo…
These Chef's recommendations would make any meal amazing! One bite, and you'll see why they are celebrated dishes!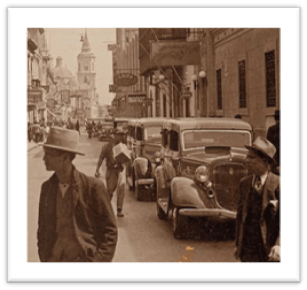 Early 1900s, Barrio Chino, Lima, Peru
The History of Chifa
Chinese mass immigration to Peru began in in the mid-1800s. Within one generation, Chinese Peruvians began to open up their own businesses, including restaurants they called "Chifas". These first Chifas opened in the 1920s, and they were immediately a huge hit. The success of Chifa restaurants meant greater economic incentive to import traditional Chinese ingredients to Peru, and more ingredients meant even more Chifa. Today, Chifa is Peruvian comfort food, and you can find it everywhere.

Chinese Cantonese elements fused with traditional Peruvian ingredients and traditions.